All the news from the Coorong in June
What's new at Coorong Realty?
In this issue......


• New Guesty Software implemented
• 77 Warrengie Drive - Sold this month
• Happy Daise is on the market!
• Our laundry is in full swing
• Winter getaway specials on offer
• Get to know Nicki Fegen
• From the Coorong Property People blog
• Laguna Retreat
NEW GUESTY SOFTWARE!
Behind the holiday rental scenes with Guesty
Ever wondered how we manage our holiday rental list? Ever wondered how we manage it?
Well, this magic happens with a piece of property management software called a 'Channel Mana
ger'.

Now a Channel Manager kind of is like an inventory system. So if you think about house
its like stock on a shelf, a Channel Manager keeps track of our housing stock and when it is available for rent.

In the past, we used the RMS Channel Manager, but found that we had
outgrown its capabilities.
So early this year, we made the jump across to Guesty.
Luke, our resident tech and numbers head, has been in charge of our transition from RMS to Guesty and it has not been an easy process. But, he has persevered, and just this month (in time for End of Financial Year) has finally ironed the kinks out of the transition.
Tracey, our holiday Concierge, can now use it to manage ALL of holiday homes and make sure that we are listed on a bunch of platforms including Airbnb, Booking.com, VRBO and our own website.
Simply, Guesty helps us to manage all things holiday rental in one place. But, what we love the most about Guesty are the automations and guest management services that Guesty offers.

Guesty is also super easy to use. It offers a one-of-a-kind unified inbox that allows us, to stay on
top of, and ahead of, our guest messages. This simple one stop shop means that we can deliver fast and responsive customer service; how cool is that!
SOLD in June!!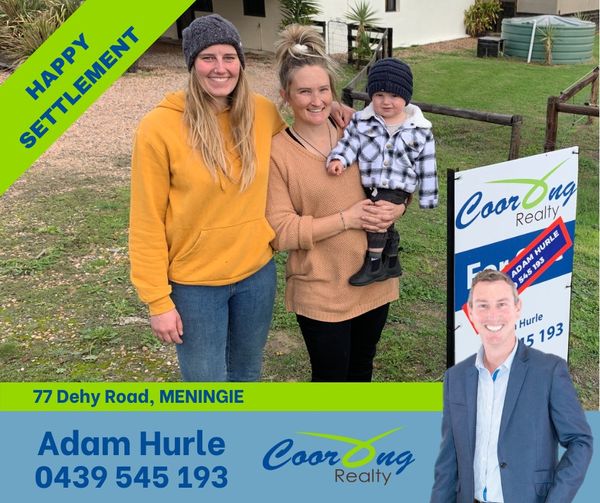 NEW LISTING
HAPPY DAISE COFFEE SHOP
Ready for a change? Want to be your own boss? Check out this business opportunity in Meningie.
Did you know that Happy Daise Coffee Shop is now being offered to the market by Expression of Interest?
It would be amazing to live that contemporary and fun lifestyle running a trendy café!
With all the hard work done, this trendy business is packed full of potential and will not last long, what more could you want in a business.
The shop was established in 2021 and is trading seven days a week, the coffee shop has firmly established itself as a 'grab and go' venue, offering premium coffee and ready-made baguettes, focaccia's, rolls and a range of cakes/smoothies at the convenient times.
It runs along 28 Princes Highway in Meninges main street.
Happy Daise Coffee Shop enjoys an enviable location opposite the Lions Park, public toilets, playground and foreshore in Meningie. This location is a must-do stop for travellers moving east-west along the Coorong and Great Ocean Road routes.
And with the convenient opening hours currently set at 6.30 am – 2.00 pm, you can have your cake and eat it too! Don't you think this easy-to-manage a business, would suit a couple, or be perfect for a young mum or early retiree wanting a flexible lifestyle?
OUR COMMERCIAL LAUNDRY